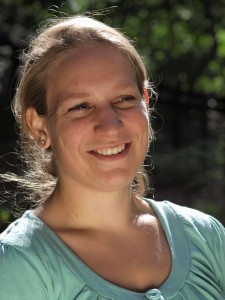 My name is Stephanie Thrash. I graduated as a dietitian at the Haagse Hogeschool.
The combination of nutrition and lifestyle is central to the guidance and coaching that I offer as a dietitian. Nutrition and food is necessary for everyone and very personal. My aim is, therefore, to guide each individual personally. I do this by converting my knowledge into practical advice that is feasible. The purpose of the consultations is to ultimately achieve a situation together in which a healthy diet and lifestyle can be pursued independently.
One of the reasons that my area of ​​attention is with children is that they are incredibly honest and open. I myself get a lot of satisfaction from guiding and coaching children, so I do this with great enthusiasm and pleasure. In addition, during my studies and also during the work after my studies, I was able to gain experience in guiding and coaching children in the field of nutrition & lifestyle. In 2016 I became a mother myself, this has ensured that I can guide (young) children and parents with extra confidence.
To keep abreast of the latest developments in the field of nutrition and lifestyle, I regularly attend (additional) training courses and symposia. I am also a member of DCN and registered in the paramedics quality register.