You are busy going to school, playing and growing. In recent times questions have arisen concerning your diet. Then it is nice for you and your parents if Stephanie Thrash offers support. Stephanie Thrash gives you tailor-made advice and guidance on eating and lifestyle. Questions about eating and lifestyle can be about your growth curve, weight, nutrition in case of illness, food allergy, healthy food or sports nutrition. You then create a personal plan together with Stephanie Thrash; focused on your life, practicable and professional.
Method (4-11 years) – How does an appointment with the dietician work?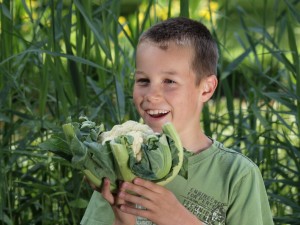 The first time you visit me together with one of your parents we have an introductory meeting. This interview is free of obligation and your parents can decide after the interview whether they want to start counseling. In that case we will make an appointment for an intake interview. Together with your parents, we will see what I can do for you. To be able to do that, I will first ask you some questions. These questions are not only about what you eat, but also about which school you attend, whether you have brothers and sisters and what you enjoy doing. I am also very curious if you know what a dietician is and does. I am not only going to ask you questions, I will also measure and weigh you. Of course you can always ask me questions if you want to know something. You will probably visit me about 6 to 8 times. During these visits we will discuss how you are doing and you and your parents can ask me questions.
Where can I go? 
Below you will find a list indicating when you can go to me for advice and guidance.
Overweight
Underweight
Deflecting growth curve:
Weight loss> 1 SD in 3 months for weight by age / height. Deflection in length of> 0.5 SD in 1 year for height by age. Weight and / or height by age <- 2 SD
Healthy diet advice
Advice vegetarian/vegan food
Food hypersensitivity, allergies and intolerances
For example cow's milk allergy, lactose intolerance, celiac disease/gluten intolerance
Lung diseases (COPD)
Type 1 and 2 diabetes
Stomach, bowel and liver problems:
For example: constipation, diarrhea, ulcerative colitis, Crohn, liver diseases, irritable bowel syndrome)
Kidney diseases
Oncology
Nutritional advice for (competitive) sports
When in doubt you can always contact me or your doctor. Then it can be determined together whether an appointment with me is possible.